COUNTDOWN TO AWARDS AND GALA NIGHT
We invite you to embark on this exhilarating journey with us. Together, we'll celebrate our triumphs, empower each other, and pave the way for a brighter future in the diaspora. As we celebrate our successes, inspire change, and embody "Thrive," we co-write a narrative of resilience, unity, and unparalleled achievement. This year, we're embracing the concept of 'Thrive' as a vibrant celebration of not only our personal growth but also our collective evolution. It's a recognition of the incredible progress we've made as professionals, as valued members of the NPG community, and as Africans making our mark across the diaspora."Thrive" embodies the idea that we're not just surviving, but thriving, even amidst challenges. It's a powerful call to embrace our potential, overcome obstacles, and reach new heights, both in our professional lives and as a united force contributing to the success story of Africans in the global diaspora. And that's an exciting narrative to be a part of.
Step into the world
Thriving*
Thriving**
Thriving***
It is time to
Thrive*
Thrive**
Thrive***
Don't miss out on this exceptional celebration of thriving excellence. Secure your tickets now to the NPG Gala & Awards 2023, where the stage is set for an unforgettable night of empowerment, unity, and unbridled success
Marriott Boston Quincy Hotel: 1000 Marriott Drive Quincy, MA 02169
Saturday, December 9th, 2023
Familiarize yourself with the event venue and make a reservation.
Please note that the hotel will accept reservations through 12 /4 / 23. After this date, any unconfirmed rooms will be released back to the hotel for the general sale and may no longer be available at the group rate
Parking information: Parking available as follows:
1. Event parking $5
2. Overnight parking $10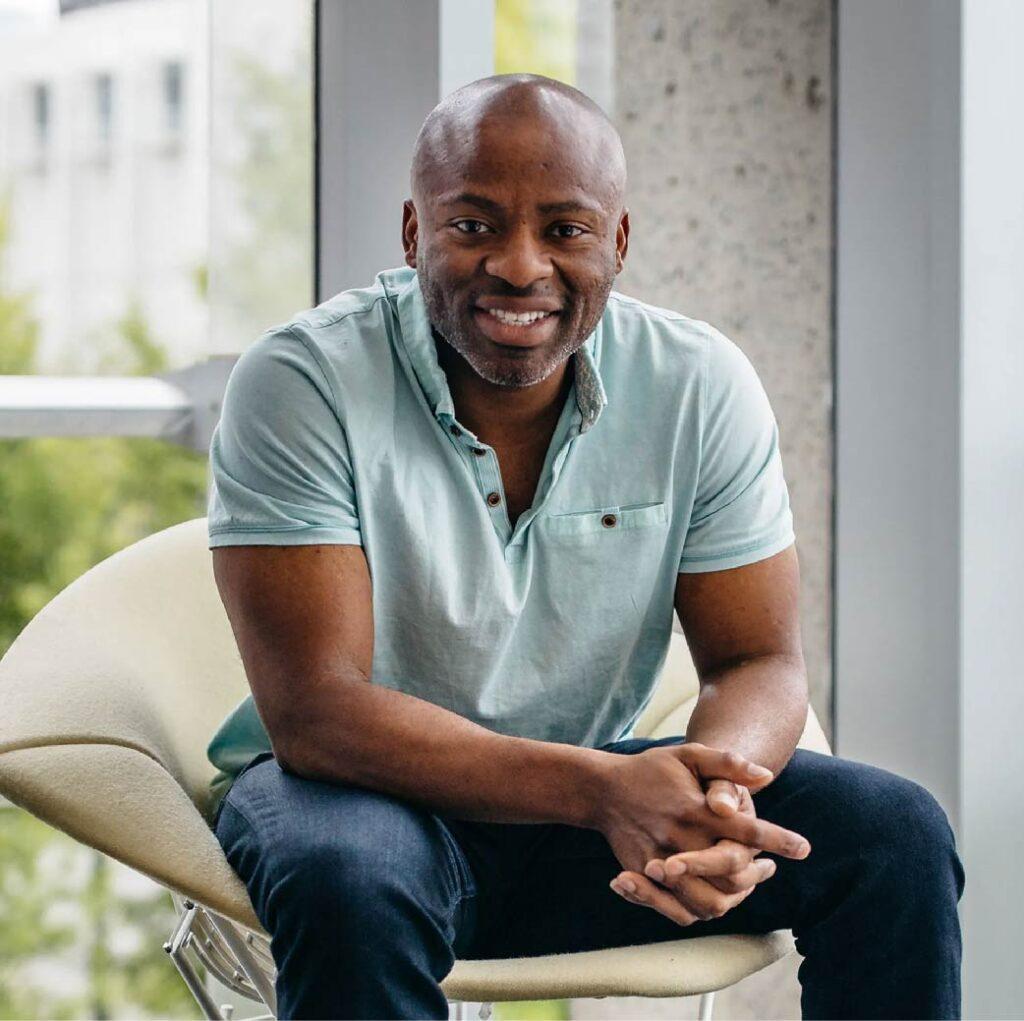 Tope Awotana's journey is one of audacity and relentless determination. It all began during his formative years at Perceptive Software, where he had an epiphany that success rarely follows a linear path. This realization became the spark that ignited his entrepreneurial spirit. Tope dipped his toes in various ventures, including dating websites and ecommerce, but his defining moment arrived in 2013. Frustrated by the endless back-and-forth emails required to schedule meetings, Tope saw an opportunity to change the game. He founded Calendly, a scheduling solution that would not only streamline the process but also embody his unwavering commitment to innovation. Tope's dedication was unwavering, as he invested everything he had earned into this groundbreaking project, a move that would set him on a trajectory of remarkable success. Today, Calendly has served nearly 30 million users and boasts a staggering 100% annual growth rate. Tope's journey from risk to reward, from frustration to innovation, has earned him the prestigious Visionary Award. This accolade recognizes not only his exceptional achievements but also his profound impact on global communities, especially those in Africa. Tope's story is a testament to the power of innovation, determination, and the boundless potential for positive change in our world.
Executive Director at Vennly Institute
Chidera Okoye is the Executive Director of the Venly Institute, a Cambridge-based applied learning and certification organization that helps local businesses grow through social media, cloud-based applications, and cybersecurity best practices. She is also Managing Director of Transform Power Systems, an electrical engineering design and clean energy placement firm. In both capacities, Chidera leads teams that deliver next generation technical solutions to promote the sustainable and inclusive growth of businesses and communities. Chidera earned her B.S in Biomedical Engineering from Case Western Reserve University. She began her career in industrial controls with Rockwell Automation. She held roles ranging from account management to sales leadership while in that industry. Her passions lie at the intersection of business, education, and technology. In keeping with those threads, she is President Emeritus for the Boston Professionals chapter of the National Society of Black Engineers and Chair Emeritus for Boston's Affinity Leadership Consortium – a forum of Greater Boston minority affinity leaders to advance diverse programming initiatives for the region. Chidera was selected by the World Economic Forum to join the Boston Hub of the Global Shapers and is currently a Shapers alum. In February 2017, Chidera was appointed by Governor Charlie Baker to serve on the then newly commissioned Black Advisory Commission for the Commonwealth of Massachusetts. In 2020 she joined the board of directors for the Black Economic Council of Massachusetts (BECMA) and Resilient Coders.
Tope Ajayi's journey can be best understood through the metaphor of a marathon—an enduring and challenging endeavor that demands substantial effort, dedication, and perseverance. Over the years, Ajayi has been an indispensable force behind the successful dissemination of information, ensuring that the public remains informed and engaged with their leader's activities.
 Tope Ajayi's journey as a Marathon Media Guru has been nothing short of remarkable. Through his tireless dedication and unwavering commitment to his craft, he has played a pivotal role in ensuring that the public remains informed and engaged with their leader's activities.
 As he takes on a new role in the administration, the prospects for a greater nation are further enhanced. With Tope Ajayi's expertise in media and public affairs, the nation can anticipate a more profound understanding and appreciation of their leadership and their vision for a prosperous future.
Special Adviser to the President
on Media and Public relations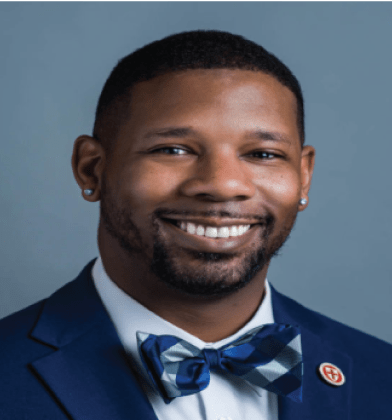 Executive Director & COO, National African American Insurance Association
Omari Aarons-Martin has worked with Fortune 150 companies his entire career as a disruptive leader and transformation coach. Currently, Omari is the Executive Director and Chief Operating Officer of the National African American Insurance Association, a 2,400-member association focused on professional development, personal empowerment, and talent access of its members. Over the last two years, Omari has worked as an independent management consultant specializing in workplace equity and inclusion through the Aarons Group LLC. Omari is a graduate of Xavier University in Cincinnati, OH and Boston University School of Theology.
Get ready to groove to the electrifying beats of Afrobeat, savor the rich flavors of Jollof Rice, and be mesmerized by special performances at the NPG Gala Night! It's an evening like no other, where music, culture, and talent come together to create an extraordinary experience.
THRIVE GALA ENTERTAINMENT 2023
A NIGHT OF UNFORGETTABLE EXPERIENCE
Guest Artist : Solomon Albert
Solomon Albert, widely recognized by his stage name, Solosax, is a versatile and highly talented Nigerian-American contemporary saxophonist who has made significant contributions to the world of music. Solosax's musical journey is an eclectic fusion of various genres, where he shines as a saxophonist, songwriter, producer, recording artist, and a dedicated purveyor of soul, Afrobeats, and contemporary jazz. Solosax's music is an embodiment of soulful expression. Whether he's playing a classic soul ballad or improvising over contemporary jazz, his saxophone weaves a narrative that resonates with the human spirit. His ability to infuse soul into his music sets him apart as an artist who can truly connect with his audience on a deep emotional level.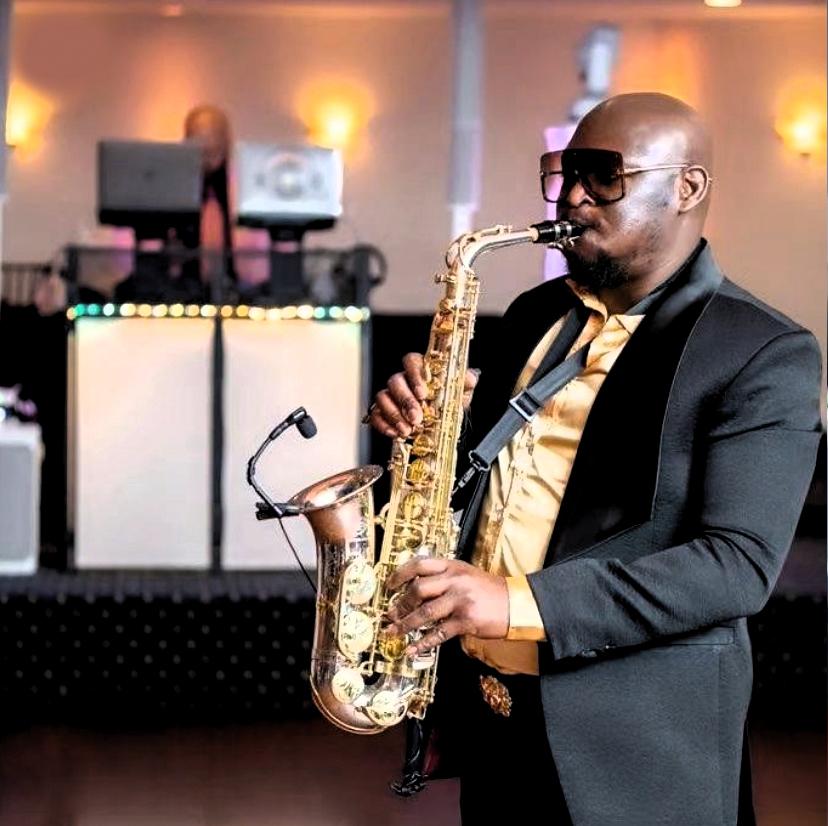 Dj Zazu rocks the Welcome Reception + Red Carpet
DJ Zazu, he combines the influences of his Naija-American background with the rich culture of the Boston area, where he was born and raised. Specializing in Afrobeat and Dancehall, DJ Zazu's musical taste is incredibly eclectic, spanning across various genres. Growing up in Boston exposed him to a plethora of cultures and musical styles. The city's diverse neighborhoods influences his music, with each offering a unique flavor. He's adept at seamlessly transitioning from the irresistible rhythms of Afrobeat to the vibrant energy of Dancehall, incorporating these influences into his signature sound. DJ Zazu's hallmark as an artist lies in his unwavering commitment to musical versatility. He is not confined to a single genre, firmly believing that true artistry knows no boundaries. Whether he's igniting the dancefloor with infectious Afrobeats or creating intimate, soul-stirring moments with heartfelt ballads, his sets resonate with a wide range of musical tastes. Solosax's music is an embodiment of soulful expression. Whether he's playing a classic soul ballad or improvising over contemporary jazz, his saxophone weaves a narrative that resonates with the human spirit. His ability to infuse soul into his music sets him apart as an artist who can truly connect with his audience on a deep emotional level.
DJ Emteezy rocks the Gala After Party
One of Naija's best DJ on the east coast, Boston based - DJ Emteezy will be dropping the finest Afrobeat and so much more...as we celebrate another eventful year. DJ Emteezy has always been an avid listener of music of all genres since late childhood and started DJ'ing several years ago at events in the Boston and New-England area. His musical versatility helped him expand from his initial comfort zone to unfamiliar musical territories and he has developed his signature style and become a DJ without musical boundaries. DJ Emteezy has a BS in Biochemistry and Masters' degrees in accounting and Business Administration and is also a Certified Public Accountant.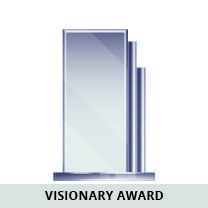 The Visionary Award stands as a tribute to exceptional individuals whose far-sightedness has etched an enduring legacy in society. These visionary leaders, through their steadfast commitment and pioneering endeavors, have made profound contributions to their communities. Their remarkable achievements are characterized by unwavering determination and dedication, leaving an indelible mark. Their pioneering initiatives not only inspire and guide others but also exemplify their resolute mission to enhance our global community through innovative and groundbreaking solutions. This award serves as a symbol of profound recognition for their extraordinary efforts in uniting people, nurturing a sense of identity, and propelling the collective aspirations of African communities on a global scale.
The Trailblazer Award is  celebrating  visionary innovators and  entrepreneurs who've shown an unwavering commitment to excellence and have been willing to make sacrifices in pursuit of their goals. These are the go-getters, the dreamers who've built and maintained thriving businesses that are changing the game. Their dedication to their communities is nothing short of inspiring. These individuals have been making meaningful contributions for years, and they've proven their mettle through their unyielding determination and relentless hard work. This award is a tribute to their pioneering spirit and their ability to set trends and lead the way for others. 

The Impact Award is a prestigious tribute, honoring individuals who have etched a profound mark across industries and in the hearts of people. Their unwavering dedication and commitment have been instrumental in guiding others towards realizing their full potential. These remarkable individuals have not only achieved greatness themselves but have also extended a hand, offering unwavering support and mentorship to those who aspire to reach new heights. Their impact is felt far and wide, inspiring and uplifting others on the journey to success.
This award is exclusively crafted to honor individuals who exemplify exceptional leadership skills, boasting a wealth of experience spanning over two decades across diverse industries. These seasoned leaders have demonstrated a remarkable and consistent ability to make a significant impact in their roles as high-level executives. Their enduring contributions have not only shaped their organizations but have also left a lasting imprint on their industries and the broader business landscape. This recognition underscores their exceptional journey as leaders and serves as a tribute to the profound and enduring influence they have wielded over the years. 

This category of awards is dedicated to honoring business owners who continually leave a significant impact on the entrepreneurial landscape. These individuals distinguish themselves through their unwavering grit, unwavering commitment, remarkable resilience, and an unwavering pursuit of excellence. Their outstanding dedication to entrepreneurship sets them apart and serves as a source of inspiration to others in the business world. This award recognizes their enduring contributions and celebrates their exceptional qualities as they shape and redefine the business sphere.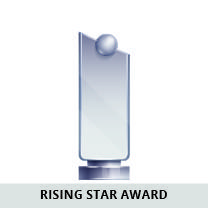 This award is dedicated to recognizing and celebrating the achievements of young professionals who embody innovation and leadership in their respective careers. These individuals, at the early stages of their professional journey, are making a meaningful and noteworthy impact within their fields. Their ability to think outside the box, drive change, and inspire others is a testament to their commitment to excellence and their potential to shape the future of their industries. This award serves as a platform to recognize and showcase the outstanding work and contributions of these young professionals, their potential to continue driving positive change and making a lasting mark in their chosen industries.
Don't miss out on this exceptional celebration of thriving excellence. Secure your tickets now to the NPG Gala & Awards 2023, where the stage is set for an unforgettable night of empowerment, unity, and unbridled success
Marriott Boston Quincy Hotel: 1000 Marriott Drive Quincy, MA 02169
Saturday, December 9th, 2023